Visualise and analyse your road network using our web-based GIS platform.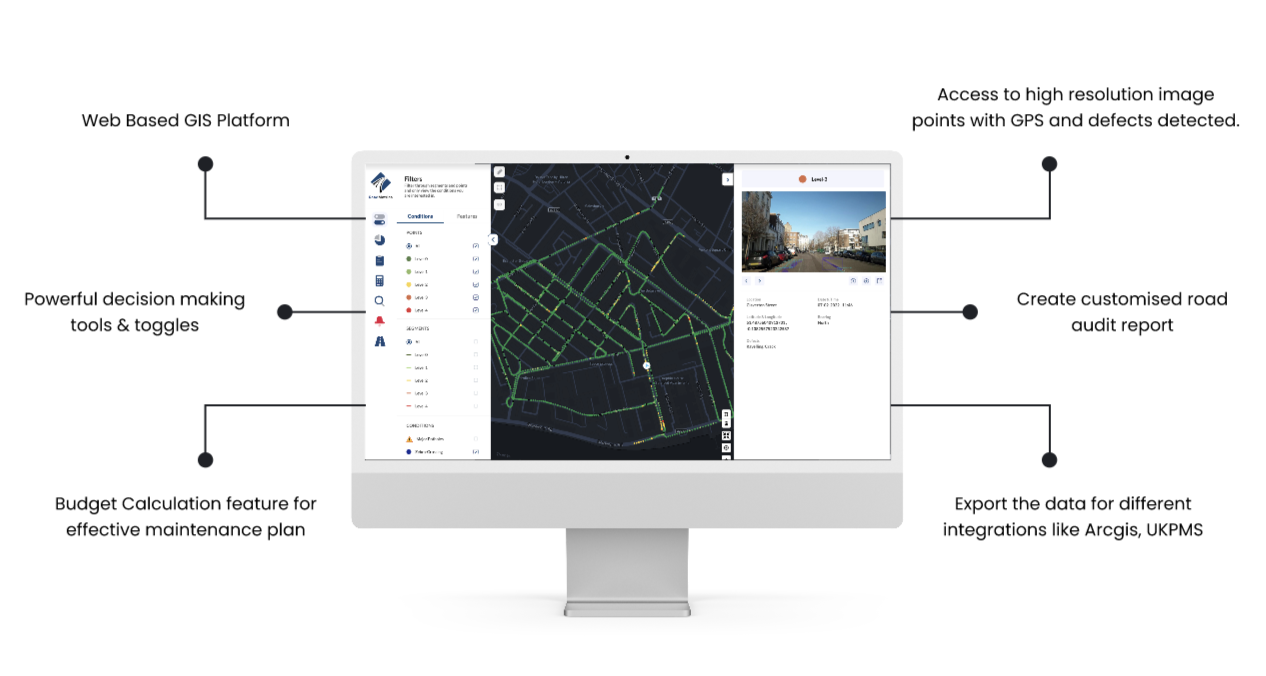 Drive through your road network from your desk
Remotely view sections of your road network and analyse road pavement health in detail using our auto play option.
Overall statistics for your entire road network
With inbuilt visualisation features, review important statistics and level wise breakup of your road network.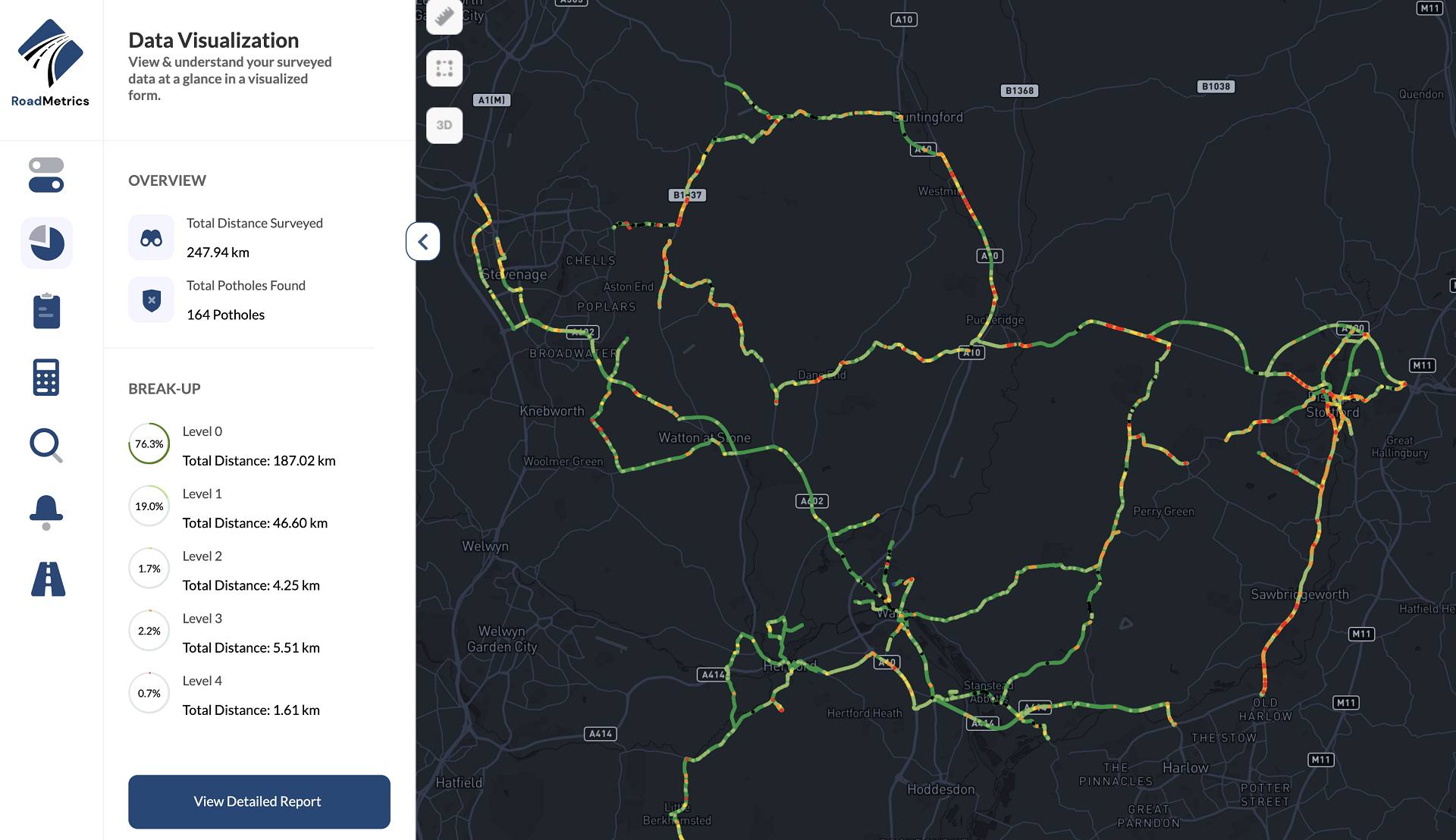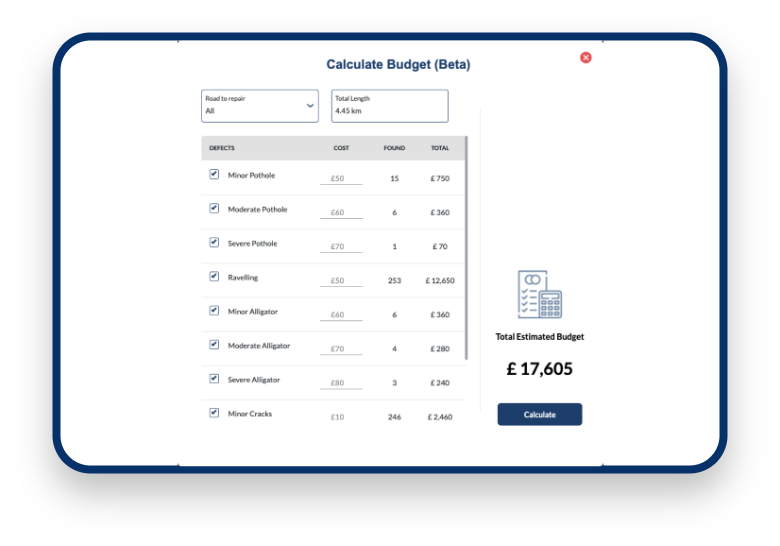 Get your road maintenance cost estimates
Using our handy budget calculation tool, identify cost estimates for your road network repair work.
Powerful tools and features to prioritise your road maintenance efforts
View sections of your road network by ratings and export to integrate with popular asset management systems.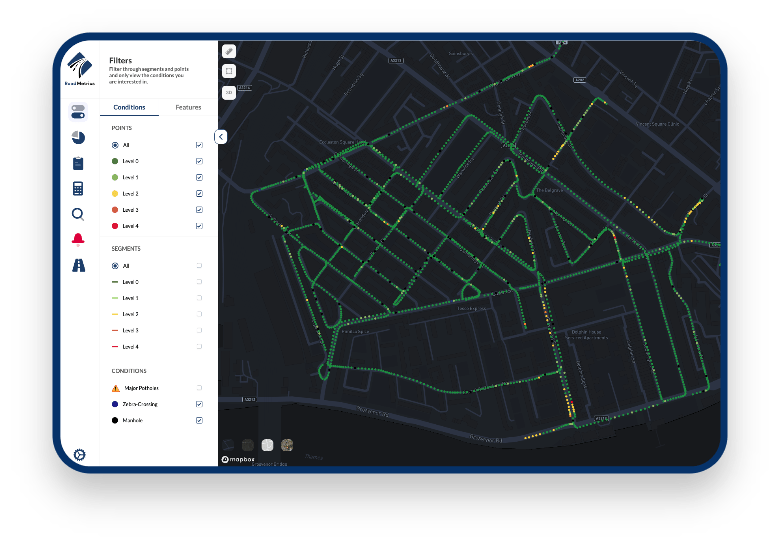 Access all your past surveys
Access historical road assessment information that's stored on our platform with just the click of a button
Analytics for your road audit
Detailed road defect analysis based on RoadMetrics Index (PCI) ratings for road condition that's exportable to popular reporting software.
Different Formats for All Your Needs
Seamless integration with most GIS platform