Data driven road condition assessments for road maintenance and asset management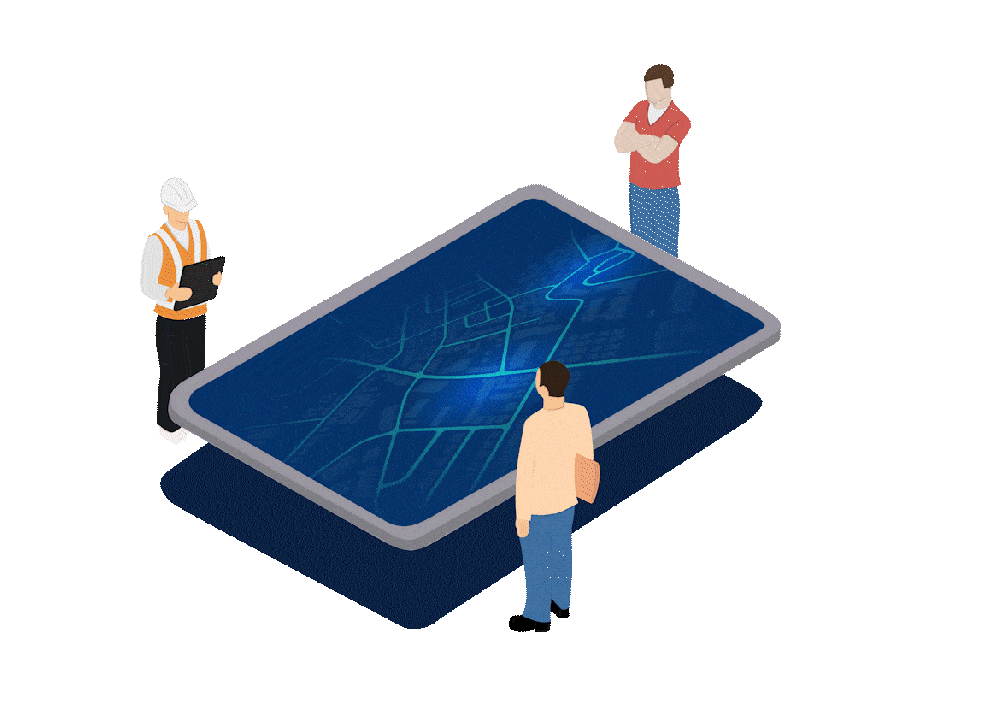 Our customers who use RoadMetrics for their road infrastructure maintenance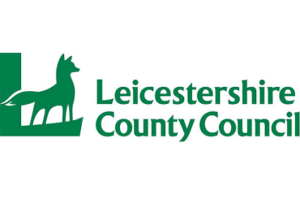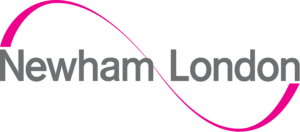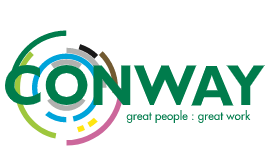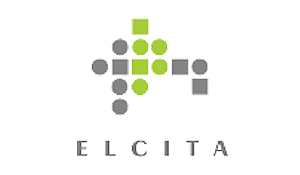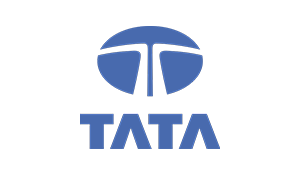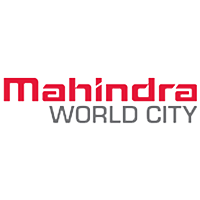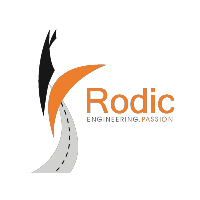 Manual road assessments are time consuming and inefficient
Manual inspections are tedious. With the RoadMetrics platform, road assessments and asset tracking are automated and objective, improving the efficiency of your road maintenance efforts.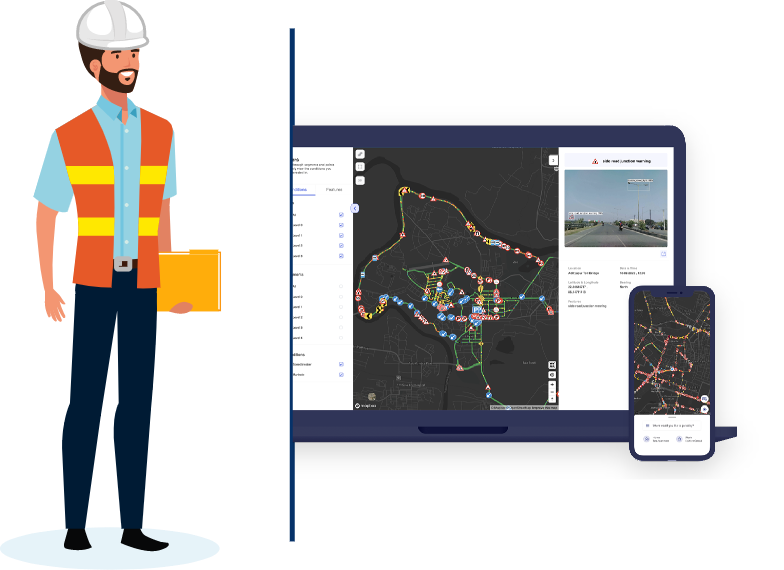 Introducing RoadMetrics. An end-to-end road infrastructure maintenance solution.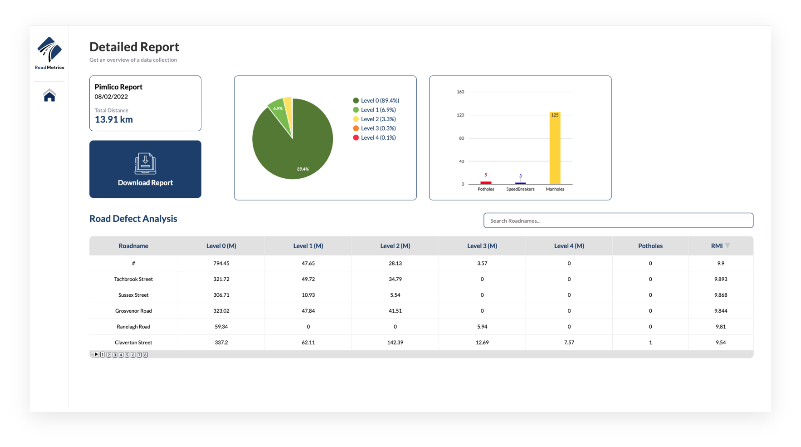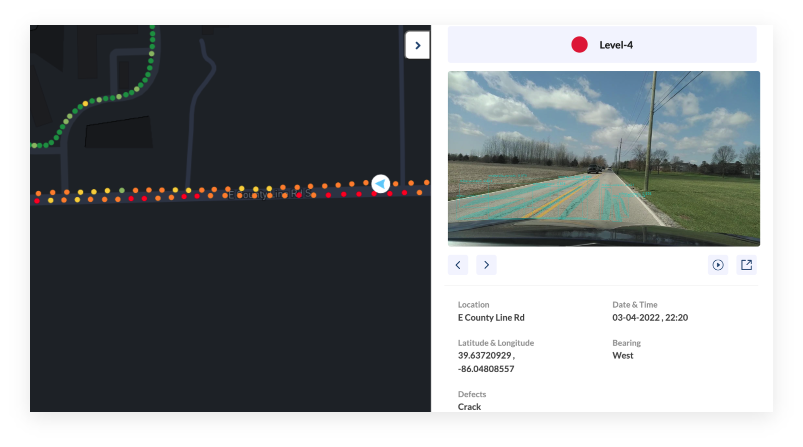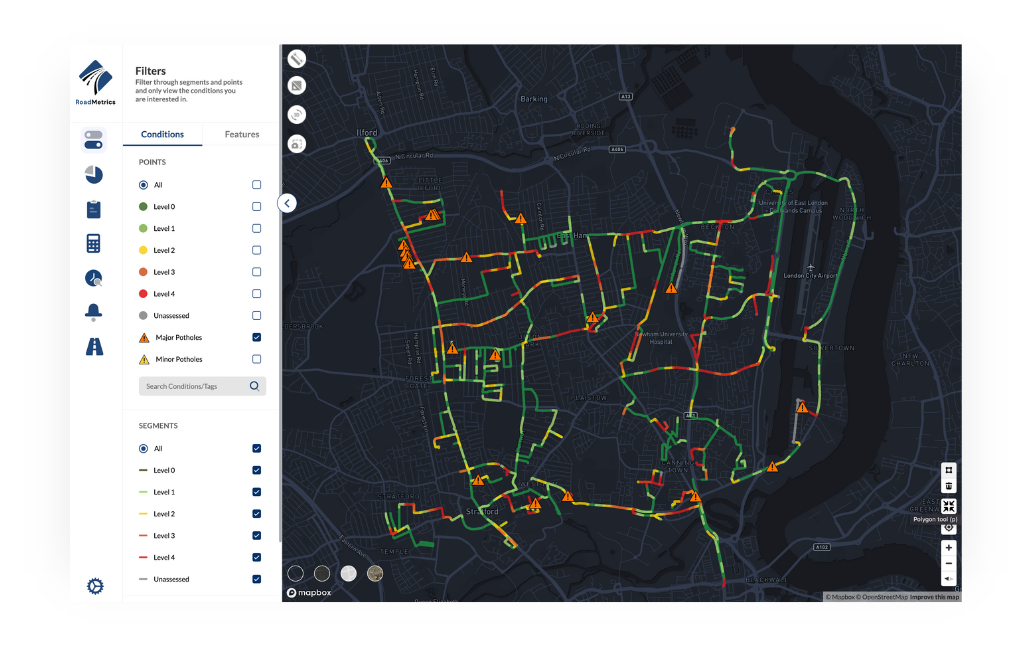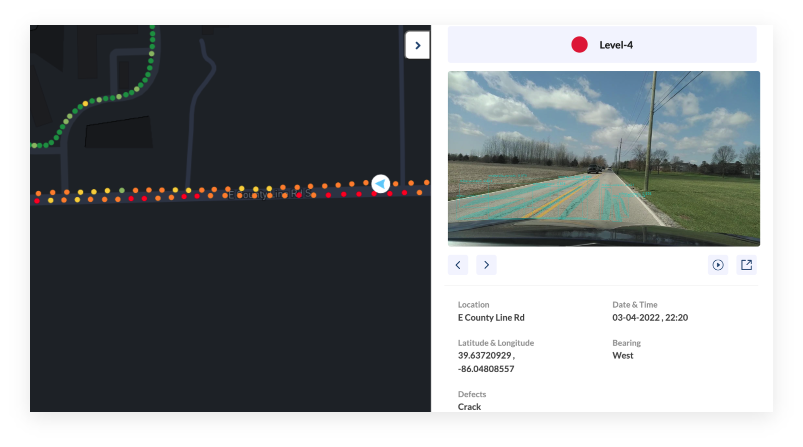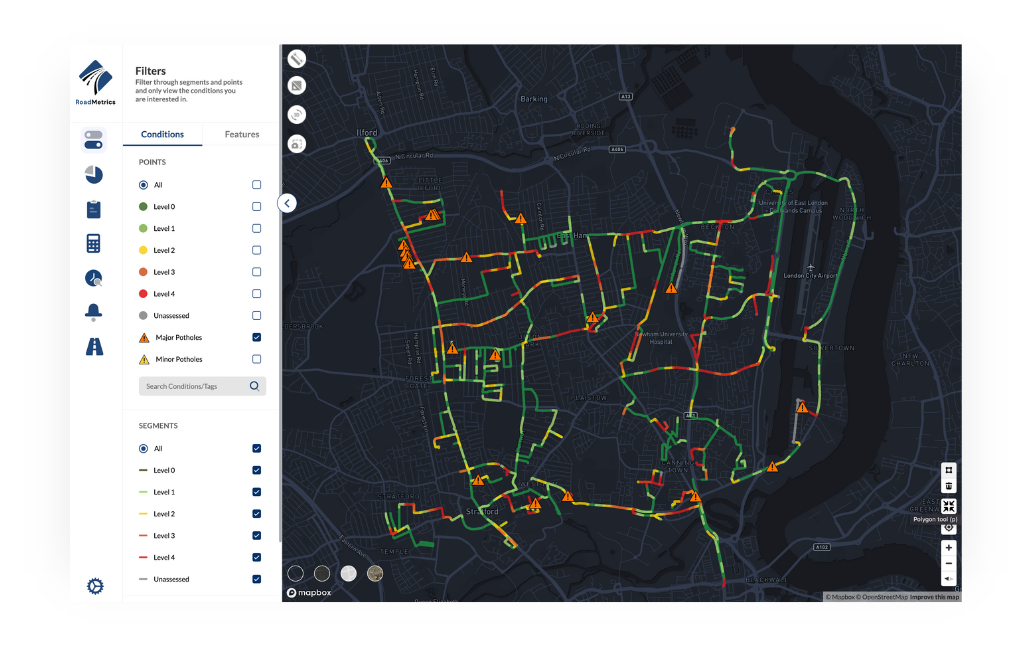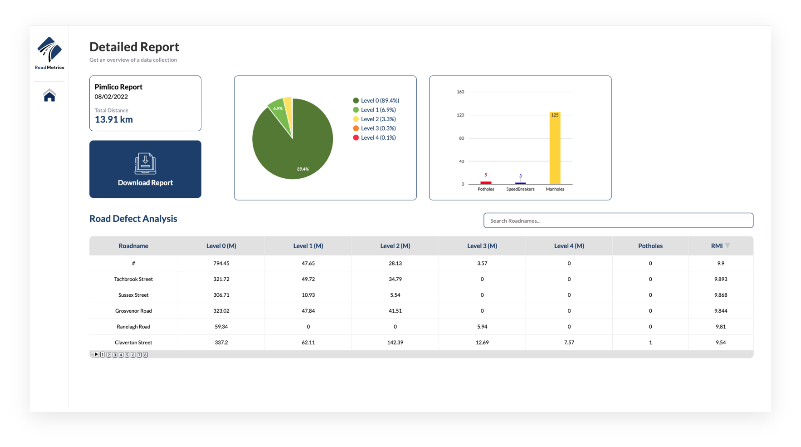 Getting started is easy. Simply mount a smartphone and upload road carriageway video data from a survey using the RoadMetrics Data Collection app.
Receive a quick and objective automated assessment of your road network.
Allocate Budgets
Calculate detailed road defect information for customisable areas and allocate associated maintenance costs using our web-based platform.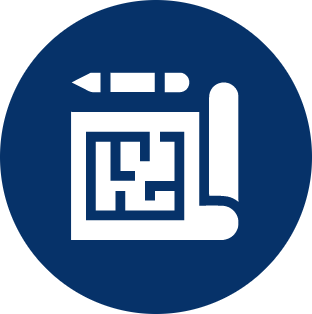 Analytics Based City Planning
With access to road assessment survey history, identify trends and patterns for future development plans.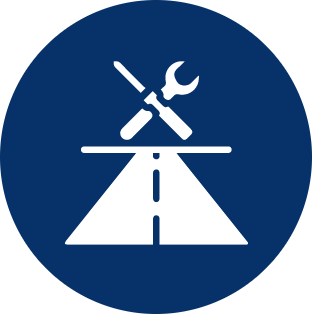 Prioritise Maintenance
Roads are segmented by their ratings. Export data in csv format for allocating high priority roads for immediate maintenance.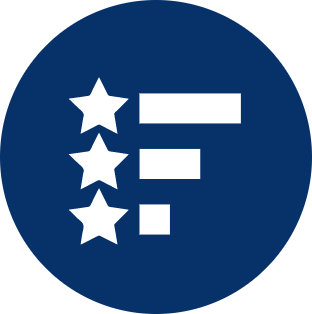 5 Level Road Assessment Rating With PCI
Roads are classified as level 0 as the best condition and classified as level 4 as the worst condition. RM-PCI is based on a scale of 0-10.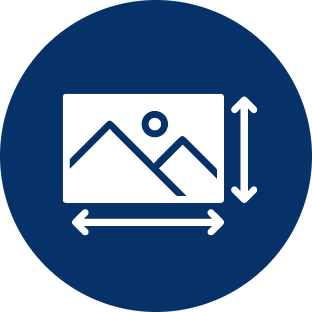 High Resolution Imagery
Access high quality image points taken every 10 feet with associated GPS location data and time stamp.
How does RoadMetrics make your everyday life easier?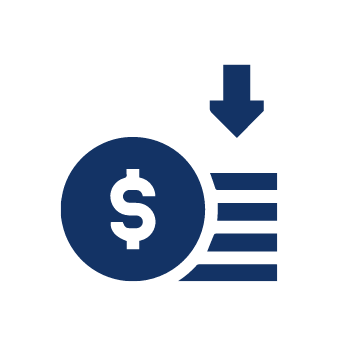 Savings on road maintenance budget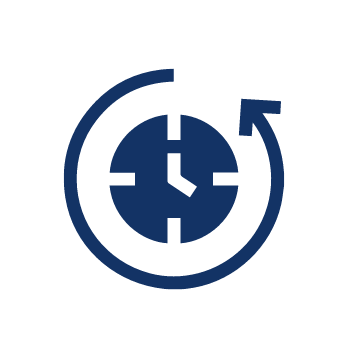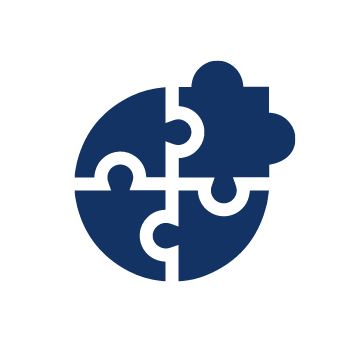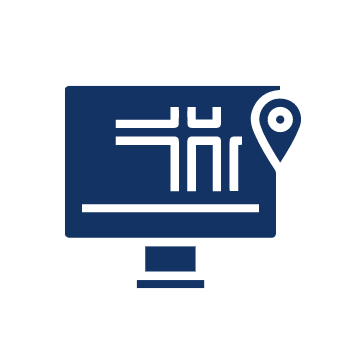 Digital road infrastructure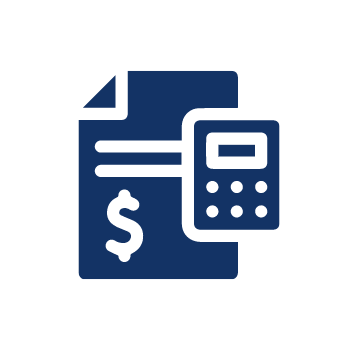 Helps you calculate road maintenance budget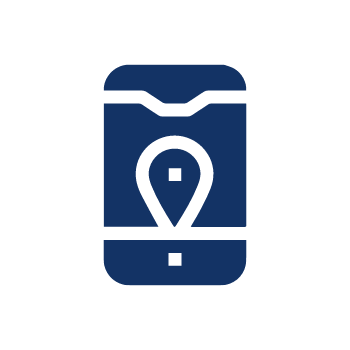 Simple, transparent pricing for your needs. Contact us for a free trial.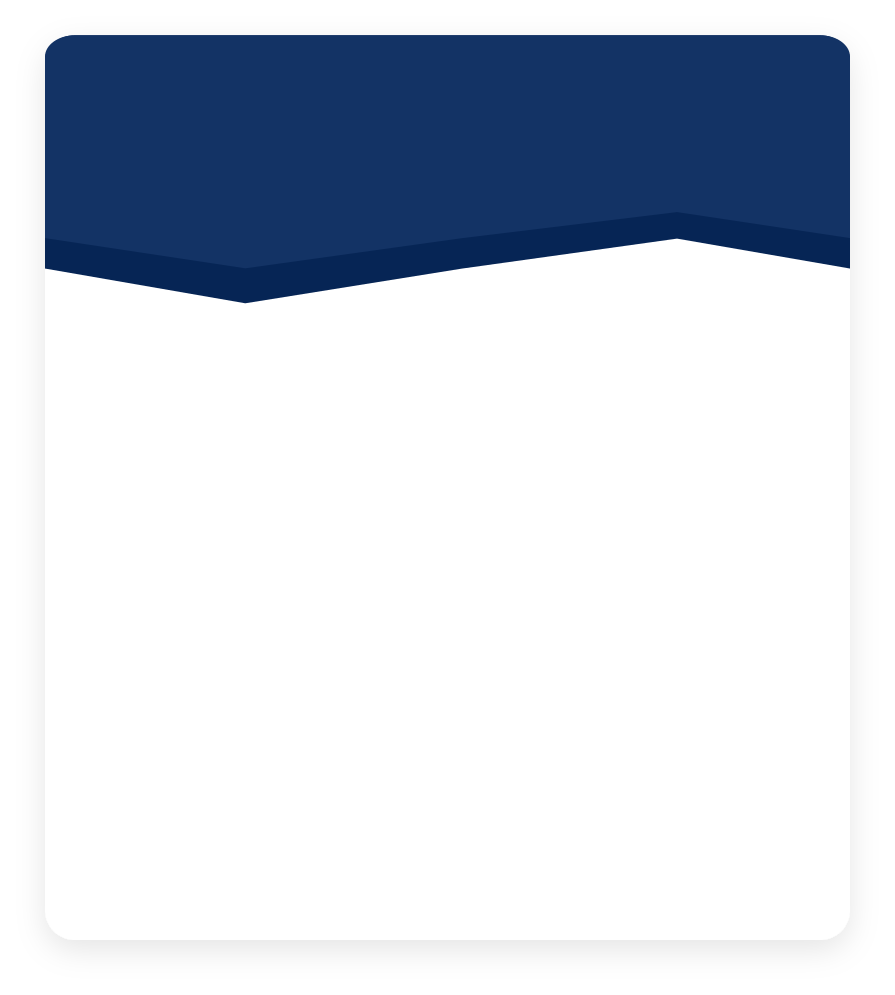 What we provide
Access to our web-GIS platform
Condition assessments that identify over 10 types of road pavement defects and over 65 types of road sign and asset information
Training and support to upload survey video data using our RoadMetrics Data Collection app
Access to all software updates and new classifications
Quick road assessment turnaround time of less than 2 weeks
Contact us for customised pricing tailored to your needs